Sept. 6th consumption:
(please bare in mind, ALL ingredients are organic)
Cold water with fresh lemon
900 ml. -
filtered water/apple juice!
5 handfuls baby spinach
2 tsp. Vitamineral Greens
2 tsp. Giacomo Greens
1 tsp. bee pollen
frozen blueberries
1 banana
500 ml. -
filtered water
1 mango
5 leaves dino kale
300 ml. -
Genesis Juice (local, raw)
Herbal Tonic Ginger
Genesis Website
controversy around the sale of raw juices
~300 ml. -
VOSS sparkling water with fresh lime
500 ml. -
filtered water
3 mangoes blended
1 banana
~~~
Thoughts:


I've been contemplating how women are
viewed in society a lot lately. As well as,
what it means to show gratitude.
Because I don't think a lot of people know.
How to show gratitude.
I don't think
a lot of people understand...
that love is an ACTION.
Love is an ACT.
Not something that is spoken.
.
I am very good at acting in gratitude.. I feel...
I'm very complimentary, I'm very warm,
I'm very nurturing and loving to those around me.
Because I know it
matters
.
I know that those beings that are simply a
product of this world
... those that are falling apart...
are falling apart because no one is believing in them.
They are falling down because everyone is pushing them in
one direction via. glances, stares, actions and
words
.
Words are very powerful tools.
To think that I am "missing out" on something in life..
simply because I choose to act
wisely
, is a ridiculous assumption.
Sometimes... those of us that are single... are single for a reason.
Because my existence is about purpose. More purpose than
putting all of my energy into a relationship all of the time.
Sometimes I feel like people just constantly
chase other people around... without paying any attention
to themselves. To their own personal growth as an individual.
They'd rather "capture" something, than put any effort into growing
themselves
.
...
Stop
consuming
... start
growing
, my lovelies. ;)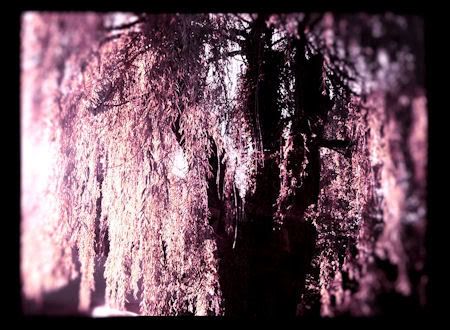 ~~~
"All life is an experiment.
The more experiments you make the better."
"Always do what you are afraid to do."
"A chief event of life is the day in which we
have encountered a mind that startled us."
--Ralph Waldo Emerson